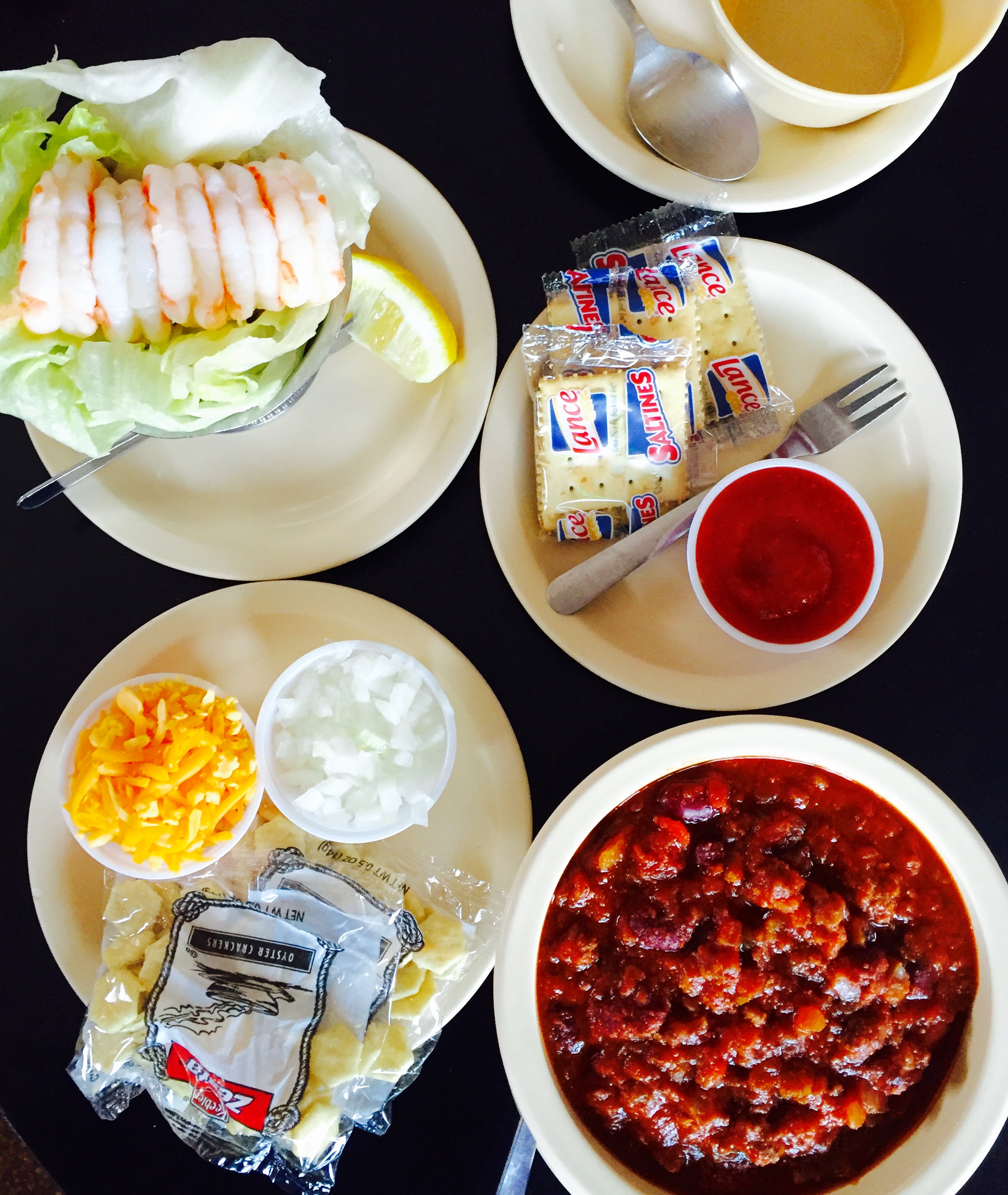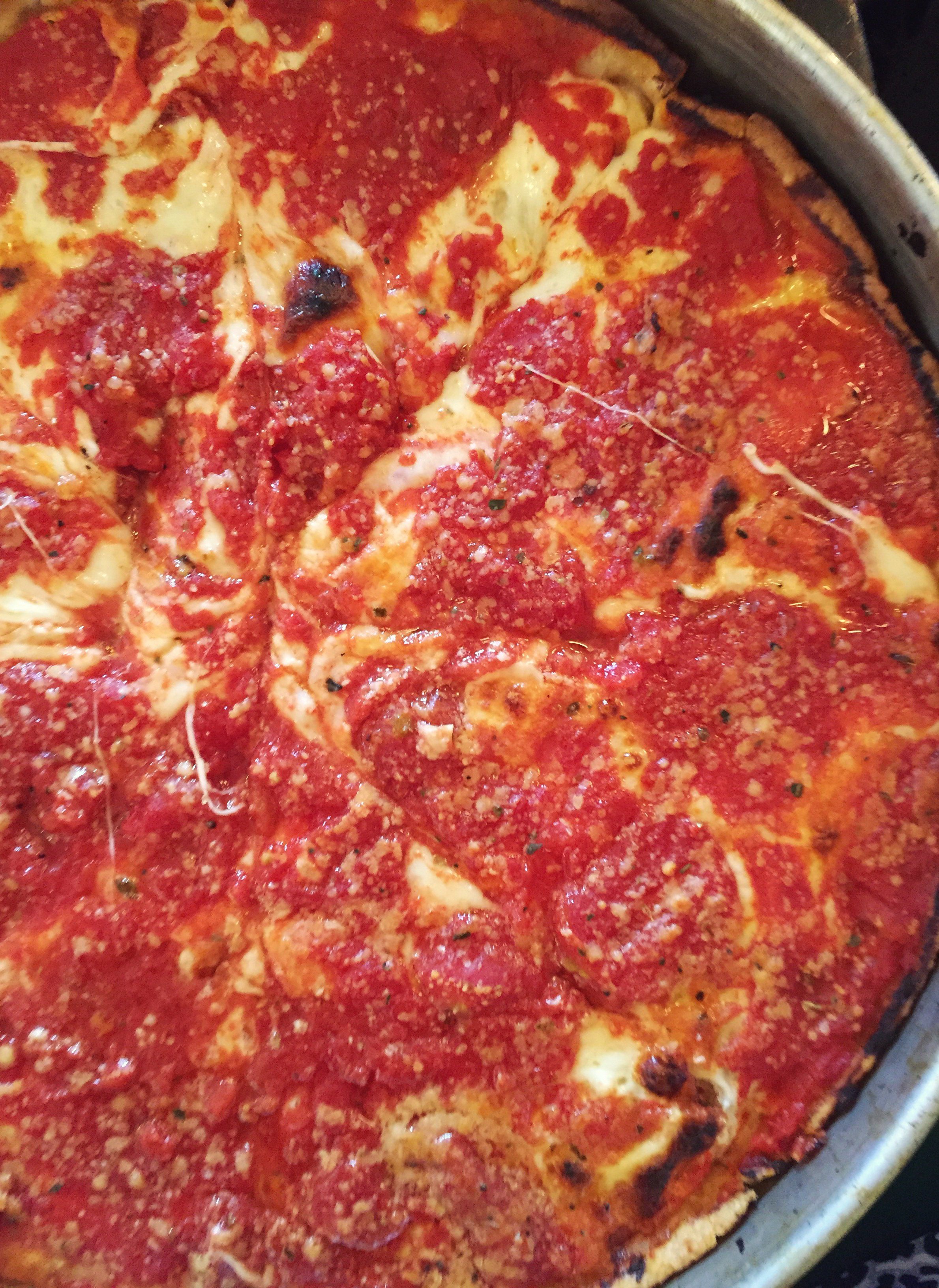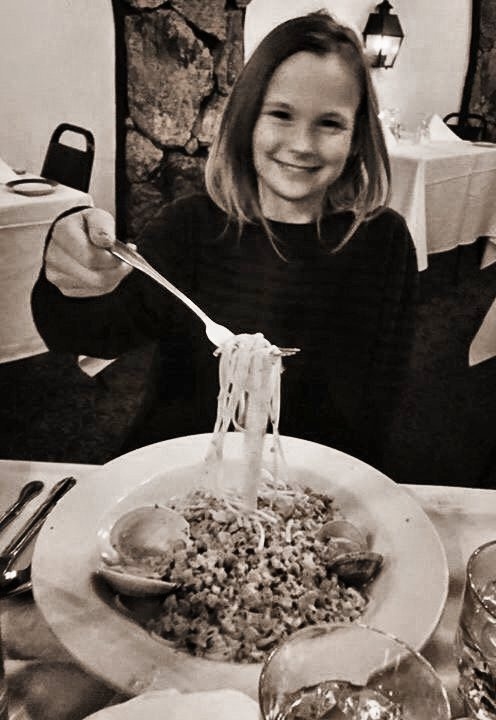 Customer Service Is Not Dead.
When you walk into Bari, the first thing you notice is a stout man coming from behind the deli counter - to ask a patron, if the Capicolla he is waving around in the air, is cut thin enough? At that very moment, you realize that all is well in the world - because customer service is not dead.
Opening in 1973 - Bari is a grocery store, deli and bakery, all rolled into one. At one time I used to live on Grand avenue, and I could just tottle across the street for my Italian sub craving. Now I make a special trip for my daughter, and when I walk into the door with her sandwich she squeals with glee, "You Went To Bariiiiii!"
Bring Your "A" Game!
If you want to pretend like you're in Marrakech, for your weekly trip to the grocery store - take a jaunt down Milwaukee avenue to Jerry's Fruit and Garden - it has a few things I am fond, going for it. You can buy fifteen limes for one dollar, no one speaks a word of English (which means I don't have to pretend I'm listening to them), and I can keep up my expensive juicing habit - due to their budget friendly produce.
Oh, also it's in Niles, IL (like all great things for some unknown reason), but bring your "A" game, this customer plays for keeps!
 
Where is everybody?
If the hipsters found about Hagen's fish market they would lose their minds.
It's on Montrose avenue, so maybe that's why they can't find it. But I did! It's been around for 70 years and during the Summer you can order a pound of fried shrimp - bring some beer - sit outside and watch the world go by. All along, thinking to yourself…when will the line be forming around the block for this place?
It's so light, you can't even taste it.
There is a cake on the Northwest Side of Chicago that dreams are made of. It goes by the name of The Strawberry Whip Cream Cake at Lutz Cafe & Pastry Shop.
It was my birthday cake, when I was a little girl — though my sweet tooth was replaced by alcohol a long time ago. I now buy it for customers at Bread & Wine, for private events. When the time comes to scurry away in back with a stolen piece of cake, I'll take a bite and exclaim to myself: "It's so light, you can't even taste it!"
I LIKE TO SAY NICOISE AS MUCH AS I LIKE TO EAT IT.
The Nicoise salad is as fun to say as much as it is to make and eat. It is one of my favorite dishes and consists of soft-boiled eggs, nicoise olives, anchovies, string beans, potatoes, tomatoes and tuna.
Some believe - I think the French, for it to really be a Nicoise salad you must use canned tuna. I agree, canned tuna brings a brinier taste to the dish that brings all the ingredients together.
No point in disagreeing with the French when it comes to food!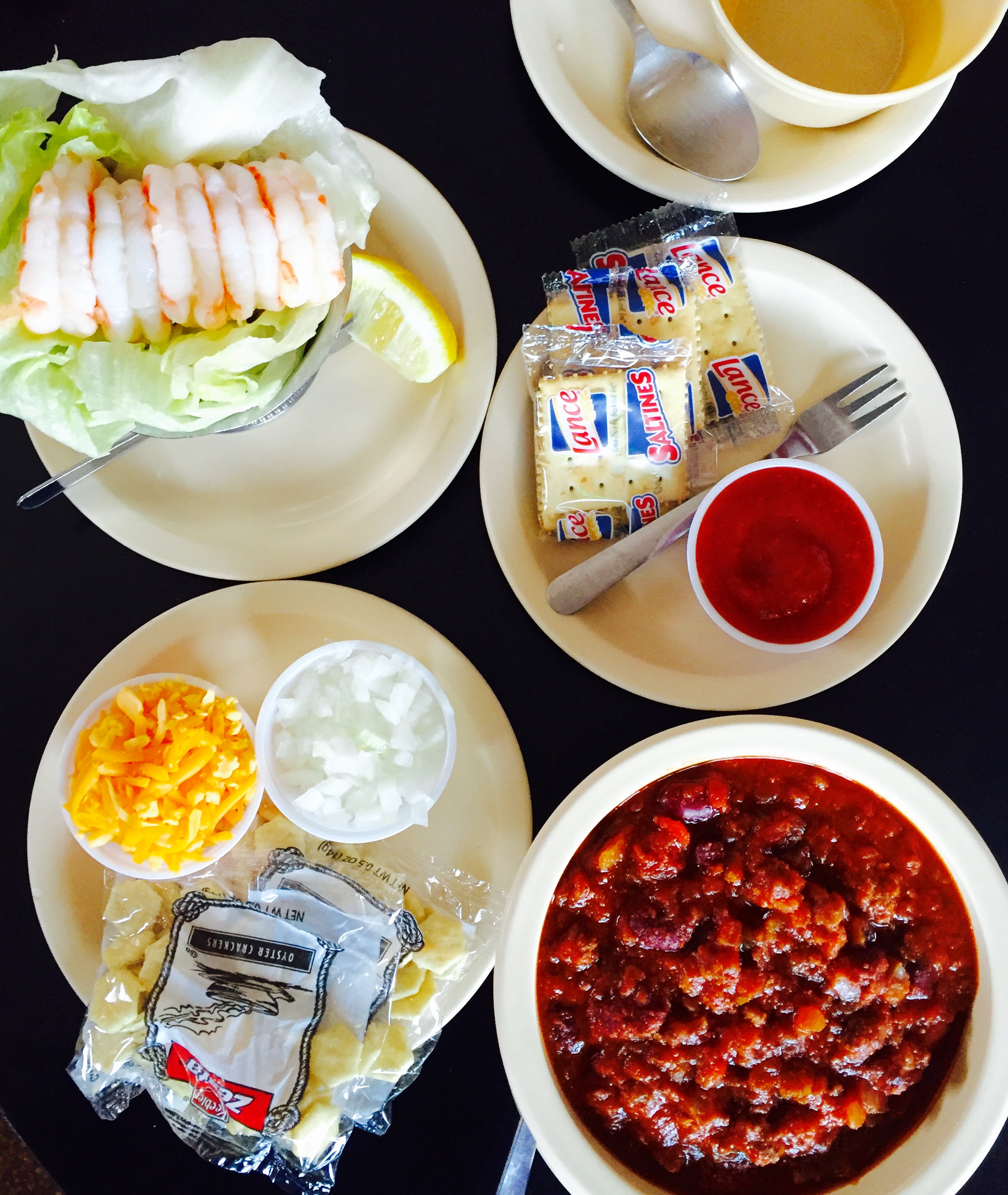 If there's a mounted fish on the wall...I'm in.
Charlie Beinlich's in Northbrook, Illinois has a lot of them. Their menu (also on the wall) doesn't change and consists of about ten items. You'll make do and you'll like it.
I discovered this establishment when I use to model around the corner at Neiman Marcus. It was a great place to have a vodka/soda before putting on tons of gowns.
Side note: to make this experience more enjoyable go with Michael FitzGibbon and bring cash.
The Point is - you always stop at The Brat Stop!
I didn't write a story this week but I did go to Wisconsin today, which means that you have no choice but to stop at The Brat Stop. It's kind of - not - even a choice.
They have been at the Illinois / Wisconsin border since 1961. Their food is fair, I don't drink beer, and I don't even really like brats, but that's not the point!
The point is - you always stop at The Brat Stop!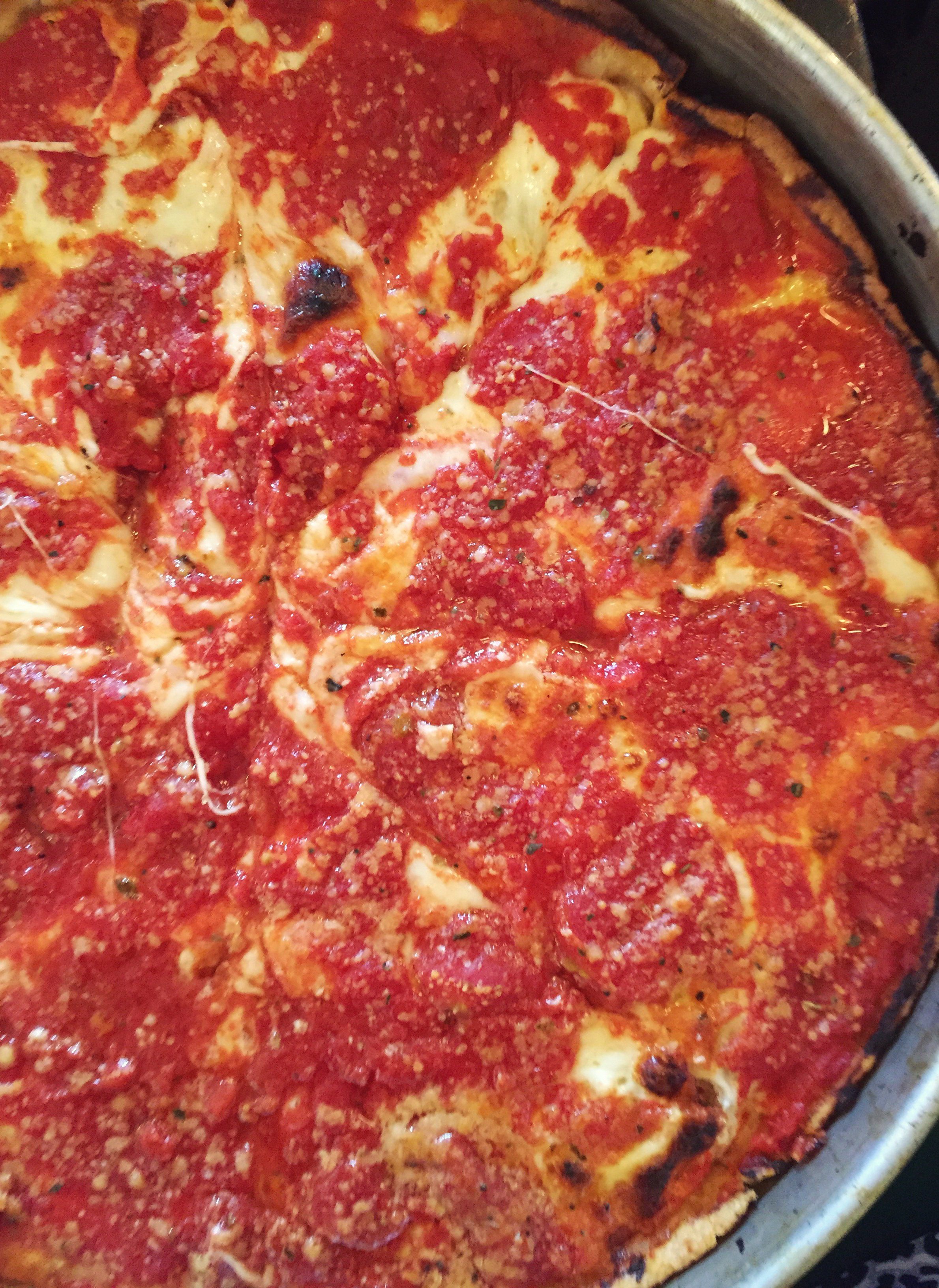 THERE CAN ONLY BE ONE WINNER.
The original Lou Malnati's has been in glamorous Lincolnwood since 1971.
It was a big deal when you were a kid and got to eat there. My parents weren't smart enough to call their order in ahead, so we would have to wait a mind numbing 45 minutes for our deep dish pie. To make the time go by faster my sisters and I would try to annihilate each other at Pac-Man.
The video game is not there anymore, but the pizza is and it is better than ever. They are hands down the best deep dish in Chicagoland. They even beat themselves. Only the Lincolnwood location counts!
Say it loud, I'm Polish & I'm proud!
Since 1946, The Przybylo Family and the White Eagle Banquets & Restaurant have been serving Polish comfort food (but really is there any other kind?)
I was forced to go here for every family gathering - both good and bad - and now I force my daughter to go. That's how my father would have wanted it.
P.S. You don't need a funeral as an excuse to eat there.
It's a bird. It's a plane. It's...
Ahhhh....Superdawg. It's been on this planet since 1948.
If you ask what my favorite restaurant is: this is it - and that's not supposed to be funny.
When we were kids, lore had it they only hired ex-cons. I don't know if it's true, but I love a juicy back-story.
Give me all the bagels.
Since 1965, The New York Bagel & Bialy in Lincolnwood - in my humble opinion - is serving the only real bagel in Chicagoland.
I have been eating them since I was a baby. I have been out all night and remembered that they are open 24 hours and made a late night run. Regardless ... sesame is my favorite.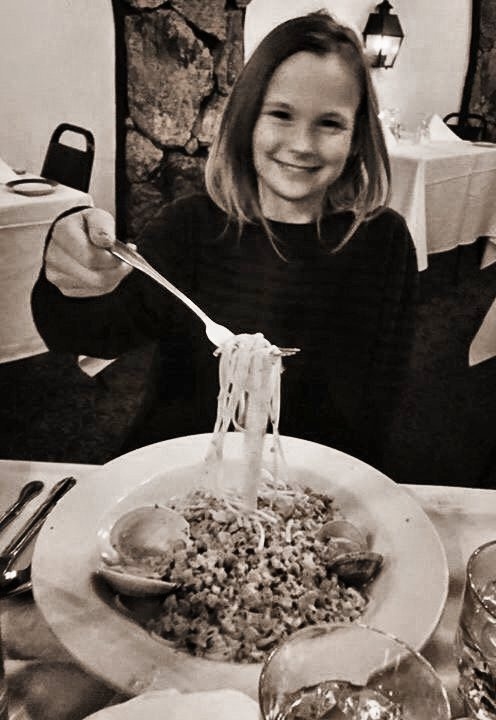 Stella approved.
Next up in my favorite places series, is Sabatinos Restaurant & Lounge. An old school Italian restaurant that has been on the Northwest Side for over 30 years.
Drink without judgement in the afternoon and order the linguine with clam sauce (Stella's favorite).
An insider tip: Wednesday night is lobster night ... you're so welcome!
Buddhists need to eat, too.
Did you say you were into Buddhist - Vegan cuisine? Well, Who isn't?!
I know just the place to satisfy your strong desire for vegan delights...Amitabul on Milwaukee avenue. I go there with Herb (Owner of Liar's Club), when he is racked with guilt after a debaucherous night and needs to cleanse his body, mind and spirit.
After doing just that - we walk to Superdawg and get a malt.